Key facts:
The young man first bought XMR in 2015, interested in the anonymity of the cryptocurrency.

Rostislav made this statement in compliance with a national anti-corruption measure.
Rostislav Solod, the youngest lawmaker from the city of Kramatorsk, Ukraine, recently reported that he owns several million dollars in Monero. These cryptocurrencies are part of Solod's belongings, which he had to declare in accordance with a new national anti-corruption law for public officials.
In the statement, which is public access, the 19-year-old Ukrainian noted that he owns about 185,000 XMR under his power. If we take into account that the price of the cryptocurrency is above $ 130 per unit, Rostislav Solod owns more than $ 24 million in crypto assets; a figure that would make him a millionaire.
Despite the fact that this politician also declared a group of real estate, cars and business stocks alongside crypto assets, the XMR coins are the only property exclusively his. The rest of the declared capital belongs to the parents of the young politician, Yuri Solod and Natalia Korolevska, both members of the National Parliament of Ukraine, known as Verkhovna Rada.
In an interview, Solod clarified that he bought his funds in Monero in 2015, when the asset cost between 0.30 and 0.50 cents. In this sense, he would have invested approximately $ 74,000, which according to his comments he managed to accumulate thanks to savings and money granted by his parents to start a business project that never ended.
A figure that is incredible if we take into account that Solod would be about 14 years old by then, but the young man claims that he has been interested in cryptocurrencies since he was in school. He first heard about this technology in 2014, he clarified. He also stressed that he was never attracted to investing in Bitcoin, since Monero seemed to him a more interesting cryptocurrency due to its anonymity and demand on the black market.
Rostislav claims, in turn, that he has been these last years dedicating his time to study the financial market and cryptocurrencies. The young man is now studying remotely at Royal Holloway University in London, specializing in economics. And he was elected a few months ago as a member of the Kramatorsk city council, thus following in the footsteps of his family.
The young politician has thought about selling his monero
Ukraine is, according to Chainalysis studies, one of the countries with the highest adoption of cryptocurrencies worldwide. The growing popularity of crypto assets in the country has motivated the Ukrainian government to advance legislation that will regulate and legalize the use of cryptocurrencies such as bitcoin and monero in the territory.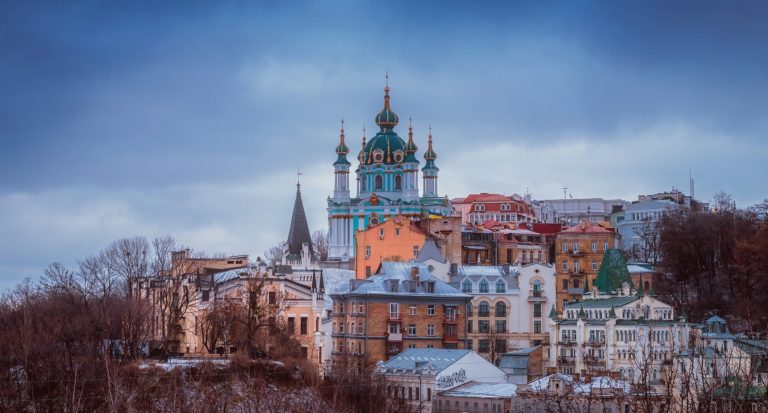 Solod confessed that at first he did not see this legislation favorably, to whose vote none of his parents attended. However, he now agrees that the law could be positive for the nation's development, an issue that motivated him to participate in the country's politics.
"For me, as a businessman and young man, this is bad, I used to see cryptocurrencies as an island in the ocean (…). An absolutely free zone where everyone can do anything. But as a politician, I understand that this law will contribute money to the country's budget. "

Rostislav Solod, member of the Kramatorsk city council, Ukraine.
The young man affirms that he decided to enter the world of politics not only because his parents are an active part of it, but also because he wants to "change the situation of corruption" in Ukraine. This appears to be one of the reasons why Solod decided to declare his holdings in Monero, a revelation that has negated all intrinsic privacy in the cryptocurrency for this young man's money.
Now that you have lost your anonymity, Rostislav Solod says that a future may sell his XMR funds and reinvest them in some business project. He also noted that he is particularly interested in cryptocurrency mining, although it has not yet been decided which network he wants to collaborate on. What he is very clear about is that in the near future he plans to launch his own token, a plan that he has put aside due to his obligations as a politician. A boy, without a doubt, with many concerns about the cryptocurrency market.
We would like to say thanks to the writer of this short article for this incredible web content

19 years old and a millionaire thanks to Monero: Ukrainian politician declares 180,000 XMR