Key facts:
Chainalysis CEO Warned Privacy Tokens Have Limited Future

Monero's robust technology represents a challenge for those who want to "break" their privacy.
After the United States government signed a controversial contract with the Internal Revenue Service (IRS) to track down Monero, a quiet war appears to have been unleashed against the most private cryptocurrency in the ecosystem. In fact, Chainalysis CEO Michael Gronager already took this for granted when he warned that "privacy tokens have a limited future."
Last month, the IRS signed contracts with cryptocurrency analytics companies Chainalysis and Integra FEC to develop tools that make it easier to track Monero transactions. To accomplish the task, the Tax Office will award $ 1.25 million for the pilot platform to enter the testing phase in up to eight months, and if these proposed tools pass the tests, companies will receive an additional $ 125,000.
Michael Gronager is convinced that Chainalysis will succeed in "breaking" the privacy of Monero. In a conversation with Forbes, the executive pointed out that privacy-centric cryptocurrencies like Monero and Zcash have their days numbered because he does not believe that they have enough acceptance to be successful, very different from Bitcoin and other cryptocurrencies that comply with regulatory supervision.
As an example, Gronager cited the massive hacking of Twitter accounts, a case that he claimed demonstrated how Chainalysis tracking software can be used to aid law enforcement. The executive explained that, thanks to this possibility of tracking in cryptocurrencies such as Bitcoin, the authors of the attack on Twitter were arrested only a few weeks after hijacking many important accounts. However, if the amount had been stolen in Monero, the criminals could not have been traced. This is why this privacy-oriented cryptocurrency today presents itself as a challenge.
While Chainalysis and Interna FEC are working on developing tools to track Monero, another US body hinted at the need to track cryptocurrencies. In that regard, the Department of Justice (DOJ) recently warned that the rise of bitcoin and similar cryptocurrencies is a growing threat to US national security.
"The current terrorist use of cryptocurrencies may represent the first raindrops of an impending storm of widespread use," the Cyber-Digital Working Group said in a report who found that bitcoin and other cryptocurrencies like Monero represent an emerging challenge for law enforcement.
The document exposes that cryptocurrencies are being used to support terrorism, buy illicit items, carry out blackmail and extortion, hacking and money laundering. It also emphasizes that privacy-focused cryptocurrency users can be held criminally liable for money laundering and other crimes due to their ability to "hide or disguise the nature, location, source, ownership or control of a financial transaction," as the report can read.
In this incessant race to "break" the privacy of Monero, at the beginning of September, the company CipherTrace announced that it had developed a tool capable of tracking the transactions of this cryptocurrency. But later, doubts began to arise about the veracity of his claim, especially after Dave Jevans, CEO of the firm, failed to explain, or provide details of the method that the company would be using to track transactions.
Subsequently, members of the Monero community pointed out that after tracking down CipherTrace they would have discovered that the company's announcement about its alleged development would actually be a way to justify the contract for which he received about $ 2.4 million two years ago. In any case, the community believes that what the company has is not a tool as such to track Monero, but a way to link some addresses with the private data of some users registered in the exchanges, something that has already existed for some time.
All this interest that cryptocurrencies are awakening in United States government agencies brings to mind the Pentagon documents that at the beginning of the year revealed that the Department of Defense would have created scenarios of war games involving a Generation Z rebellion. , which would use bitcoin to undermine and evade the law. In the Pentagon's war game, young people born between the mid-1990s and early 2010s use cyberattacks to steal money and turn it into bitcoins. So, as in this hypothetical war game, anyone could have reason to believe that a battle against cryptocurrencies has been unleashed.
Monero and privacy as a necessity and right
In all the remarks that government entities have made regarding cryptocurrencies focused on privacy, what has not been very clear is how a balance will be achieved between the privacy that users deserve and the intervention of the State, when necessary.
In the documents highlighted by the United States government, none reflect that cryptocurrencies focused on privacy may be playing an important role in the protection of personal data of millions of citizens.
To mention a use case, we can refer to the protection of journalists and human rights defenders in repressive states, who could take refuge in Monero to expand the possibilities of receiving payments or donations. In this way they can report on abusive actions against citizens, without being detected or prosecuted. With transactions in Monero, there is the possibility to protect the sender, the receiver and hide the amounts.
In August, Daniel Kim, an independent cryptocurrency project consultant, deepened on the defining characteristics of Monero, during his lecture at the "DEF CON 28 Safe Mode" event. In his presentation he pointed out that, due to his anonymity and fungibility, Monero benefits individuals and does so by eliminating the risk of receiving 'tainted' coins, similar to what happens when you receive cash, you never know where it comes from.
Monero does not come to your hands with a list of all the people who had it before. Once a person spends their Monero coins, they are transmitted and become the property of someone else on the Monero network, without all of their history. This is beneficial to innocent people because it does not put them at risk. In addition, Monero is beneficial for companies because they need privacy to survive as businesses, for their intellectual property, for their trade or so that their competitors do not copy them. A cryptocurrency focused on privacy contributes to all this.

Daniel Kim, Independent Consultant for Cryptocurrency Projects.
Given that privacy is a right that has evolved to protect the freedom that individuals have to perform certain actions, then, We can understand private cryptocurrencies as a right that citizens have within the ecosystem.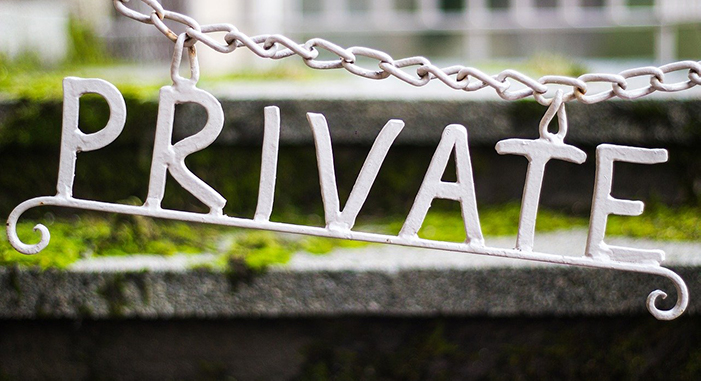 Defending the right of citizens to choose private cryptocurrencies, what then would be the turning point that would allow cryptocurrencies based on privacy, not to be associated with crime or declared anti-government? Developer Riccardo "Fluffypony" Spagni seems to have the answer.
Spagni, the lead developer of Monero until it resigned last year, in conversation with CoinDesk he proposes that payment gateways facilitating Monero transactions could ask users to verify location and collect sales taxes. Similarly, if the user is dealing directly with a merchant service provider, the merchant will employ the necessary controls before approving the transactions.
For Spagni, what doesn't seem right is that regulators want to have the same control over cryptocurrencies based on privacy that they have with digital dollars deposited in users' bank accounts. Also, question the fact that cash payments pose higher risk of circumventing taxes or laundering money than privacy-based cryptocurrencies represent. "But this game from the IRS and others is specifically targeting Monero and the Lightning Network as if they were cash and instead of regulating them from the point of entry they want to do it from the point of exit," he explained.
Also, a technical report from the international law firm Perkins Coie, published last month, he argues that regulated financial institutions can ensure compliance with anti-money laundering obligations when they admit privacy-oriented cryptocurrencies.
The risks of AML [Anti Lavado de Dinero] associated with privacy cryptocurrencies, while real, do not require specific and custom regulations that could pose an unnecessary risk of stifling the growth of these cryptos. Rather, Virtual Asset Service Providers (VASPs) can adequately address these risks by maintaining an effective program. By allowing VASPs to support privacy tokens, the underlying and proven AML regulations strike the right policy balance between preventing money laundering and developing beneficial privacy-preserving technology.

Technical document, "Regulation against money laundering of cryptocurrencies that allow privacy."
Monero community digs its trenches
As more companies and government agencies study how to "break" Monero privacy, the community around cryptocurrency continues to work on strengthening its technology.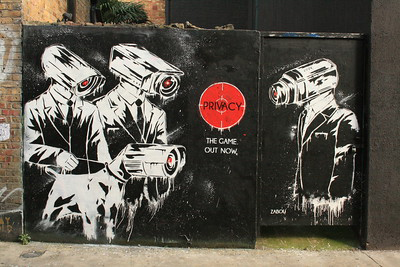 Cryptographers' investigation will always be ahead of what regulators are conducting because we know that there is always going to be someone interested in breaking it. Be it a government or a 15-year-old in Poland or someone else who for some reason is motivated, that's why they are always trying to build the best system and strengthen it to resist attacks.

Riccardo "Fluffypony" Spagni, former lead developer of Monero.
Monero developers have been working on the Triptych algorithm, and its Arcturus extension. When implemented on the network, the protocol will allow the number of decoys to increase without increasing the blockchain size or CPU usage in validation. Triptych technology is part of Monero's relentless progress in manifesting what is possible and protecting the privacy and freedom of its users.
Last month, Monero implemented a update called Oxygen Orion, which includes a new ring signatures feature called Compact Linkable Spontaneous Anonymous Group (CLSAG) to increase security.
As reported by CriptoNoticias 7 months ago, the Monero project enthusiasts have also been raising what would be the alternatives they would have in case a government, such as that of the United States, restricts privacy in cryptocurrencies or simply prohibits the use of cryptocurrencies. privacy-oriented coins. In two debates, users announced that, in a hypothetical restriction, they would enforce their rights.
We would love to give thanks to the author of this post for this remarkable content

Bet on deciphering Monero who will win the war against the most private cryptocurrency?